I picked up these two lipsticks and lipliners from MAC a good few months ago now, maybe around February/ March time, snapped away at my new products, popped them in my make-up bag and promptly forgot to put them up on the blog. It's safe to say that I have been using these four regularly and now that they are fairly close to running out I will give you my thoughts.

First up, the lipliners: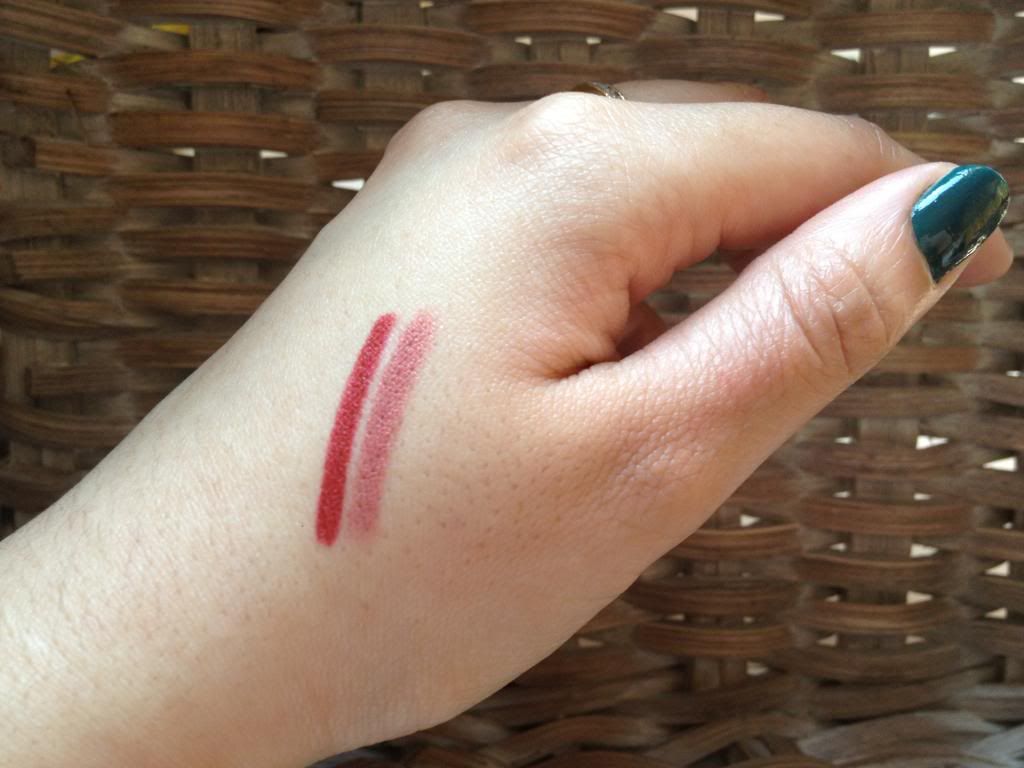 I originally went in looking to repurchase 'Whirl', but as it was out of stock, the lady recommended Dervish, which I find to be slightly pinker than Whirl. I like to fill in my whole lip with lipliner before applying lipstick, to add some staying power but Dervish is creamy enough to stand up on its own. I wanted something neutral enough to go under many lipsticks and I actually prefer Whirl, which is a my-lips-but-better sort of colour. However, like most MAC lipliners the formula cannot be faulted and I imagine this would look great worn alone if you have a lighter skintone.
Brick is described by MAC as an "intense golden red" and works really well under most red lipsticks. As it's a deep, dark red, it gives a little more intensity to bright tomato reds, which don't seem to suit my skin tone so well. Again I like to apply this all over my lips before applying lipstick, but it's velvety enough to wear alone.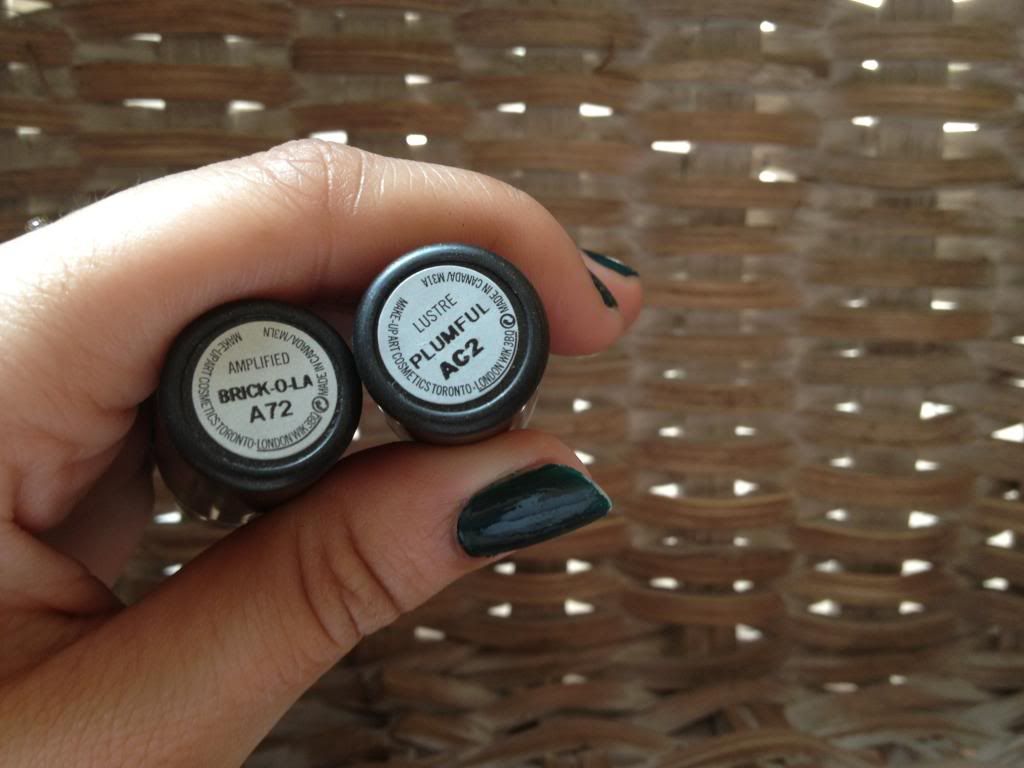 Plumful is a lipstick I had been lusting after for a while before purchasing, and I have to say I haven't used it as much as some of the other products in this post. It is a lustre finish lipstick, which is of my all time favourite finishes; it's definitely the most wearable. Like other lustre's, Plumful is more like a balm or light gloss, and doesn't dry lips out. It's easy to wear and easy to reapply, even without a mirror. However, this comes up much more pale purple toned than I imagined it to be, and I find it's not as pigmented as some of the other lustre finishes, even when it's built up.

Brick-O-La is one of my favourite MAC lipsticks, and definitely one for the 'repurchase' list. It is an

Amplified Creme formula so really opaque and creamy. I usually find that this finish only works well if my lips are in good condition, otherwise it goes on a little patchy, however this lipstick seems to be the exception. I tend to have to apply Amplified Creme's with a lip brush to ensure a perfect finish, but Brick-O-La goes on really well straight from the bullet.

MAC describe this shade as a "mid-tone berry"; it is more pinky than it looks in the bullet, with terracotta red undertones, but it's certainly not not the dark brick red you might be expecting from the name. I would say that Brick-O-La is the perfect day time red.. sometimes a bright bold lip can be a bit much for the day, but this muted red gives a lovely pop of colour without being too 'out-there'.
So there we have it, my last few MAC purchases. I wanted to treat myself to some summer lip brights, but as I'm short of cash it will have to wait until September. Next up on my wishlist is Costa Chic, a pretty coral and Modesty, a blushing nude. What lip products are you guys lusting after right now?