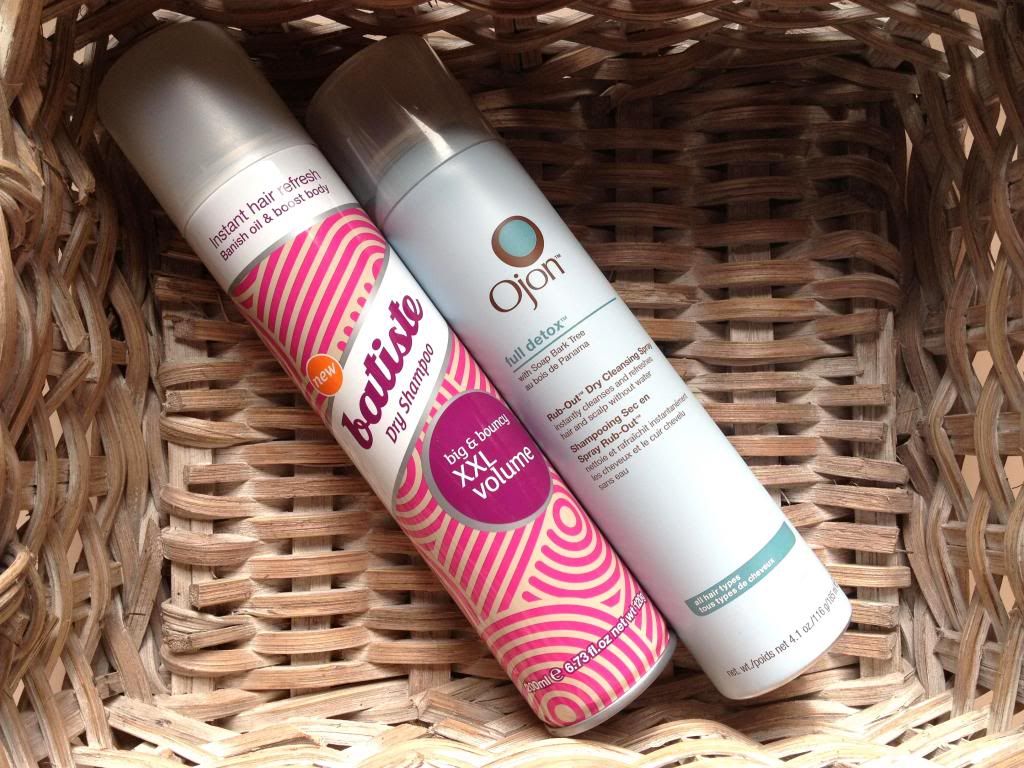 Batiste Dry Shampoo £3.99
Ojon Full Detox Rub-Out Dry Cleansing Spray £18
Dry shampoo is essential for any student wishing to spend more time in bed. Perfect to use between washes to keep hair feeling fresh, or in the morning after a heavy night out, when you have to be in lectures at 9am looking fresh as a daisy.
I've been pretty loyal to Batiste over the years, and I usually use the original dry shampoo. On my last trip to boots they didn't have it in stock and I ended up picking up the XXL Volume version. This had a really pleasant smell and left my hair feeling fresh and volumised, but it does leave more white marks in my hair than the original.
The Ojon product has a really strange smell to it; it's quite natural and 'earthy' (not sure I want to smell like a field of potatoes) and can linger for a while and really overpower your fragrance. Unfortunately it also seemed to irritate my scalp, leaving it itchy and dry. On the plus side it leaves no white marks and
absorbs lots of oil, leaving hair feeling cleaner than when I use the Batiste.
I was quite disappointed with the Ojon spray, as I usually love all Ojon products.
It's quite pricey at £18, with the bottle being slightly smaller than the Batiste, and coupled with the fact that it irritates my scalp, it's definitely one product I won't be repurchasing.
Verdict: Batiste Dry Shampoo